The "Pretty Style" of Ashton Starr
A veteran and quickly exploding star, Ashton Starr is unforgettable both in and out of the ring. Appearing in AEW and all over the Indies including GCW, Starr's in ring talent and personality shines through. Even though Ashton started out concerned about how people would perceive him, he has found a place in hearts across the country. 
Starr started wrestling in 2014, under Mr. Hughes at the WWA4 Pro Wrestling School in Atlanta, Georgia. He credits the 1998 WWF Fully Loaded Pay Per View as his first introduction to wrestling. During that program, Starr was able to see the entertainment aspect front and center and lit the spark. Booker T, Jacqueline, and Bret Hart are among Starr's favorite wrestlers.
When speaking specifically about Pride and LGBTQ+ representation, Ashton Starr told Pro Wrestling Post:
"I think we are still trying to be taken seriously, even though we are starting to have a much greater presence of both television and on the independents. We've taken some big steps, but we still have a long way to go. I know that every last one of us is ready to fight that battle. Our voices will be heard, and we will be seen!"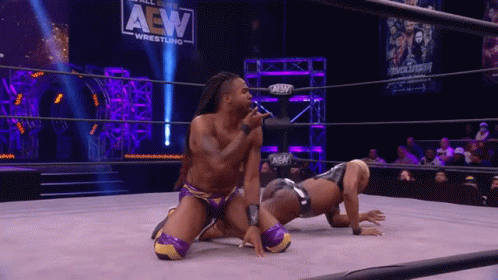 As an openly queer man, Starr continues to remain true to himself and allow his talents and kindness to speak for him. His twitter personality is just as vibrant as his in-ring charisma. Ashton will continue to blaze trails everywhere he goes, and we cannot wait to see what is next from him!